Merit-based academic scholarships make the assumption that we are living in a society that is not only a meritocracy, but one that provides an equitable starting point for each person(s) involved. This is not the case for Black students in America. Oftentimes, opportunities to succeed in K-12 and higher education institutions are based on the economic standing of the student's parents; the net worth of the average white family is nearly ten times more than that of the average Black family. Additionally, several studies have shown evidence of racial bias in standardized tests like the ACT and SAT. There are  a myriad of factors that contribute to such a lopsided educational system, the chief among them being the deleterious and harmful effects of institutional and systemic racism. 
We endeavored to create a scholarship fund that takes into account the disadvantages that Black students face on their educational path. Very bright students are not always able to get the 4.0 GPA or the 36 on the ACT due to circumstance, lack of resources, and biased and Eurocentric curricula, and therefore may not have the same access to traditional merit-based scholarships as white students. Providing scholarship opportunities whose submission criteria focus on Afrocentric history and Arts & Humanities may help to level the playing field. 
Seeing the disproportionately devastating effects that the Covid-19 pandemic had, and continues to have, on the Black community, we felt compelled to contribute to the uplifting of our people, Black people, in some way, shape, or form. Since Education Access & Quality are key Social Determinants of Health (SDOH), we figured that increasing access to quality education was a good place to begin.
Our papa, the late Bishop Lawson Porter, after whom the foundation is named, instilled in us and our family the value of being in the service of others. He often said, "The only time you should be looking down at someone is when you are bending over to help them off the ground," and those are words we live by. As a pastor, father of fifteen children, and grandfather to over fifty grandchildren, he was very familiar with being in the service of others. He passed his passion for knowledge and learning down to each of us, and we hope to spread that passion to each of you, as well as some monetary resources to access that knowledge.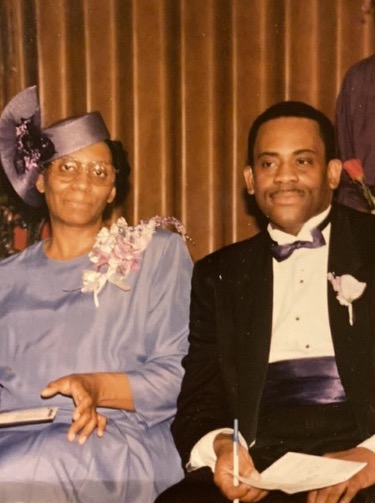 "All Black everything." – Lupe Fiasco
From the logo down to the typeface, all of the content on our site is Black inspired, Black imagined, or Black created.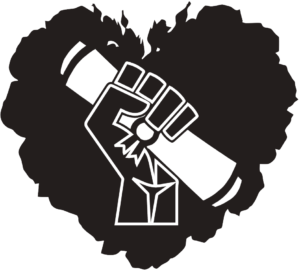 Our logo was designed by art director and strategist Darias King to signify Black empowerment in education. 
The Black power fist is holding a diploma because the Lawson Porter Scholarship Foundation helps give the Black community the tools they need to access higher education.
The fist is contained in an abstraction of an afro to solidify the logo as a symbol of Black excellence in academia.

Adinkra are symbols, believed to have originated in Gyaman, a former kingdom in West Africa, as a way of conveying proverbs, history, and cultural concepts.
Adinkra symbols are used throughout the site in recognition of traditional African wisdom and the importance of carrying the lessons, stories, and values of our ancestors forward.
Thank you to Jean MacDonald and www.adinkra.org for cataloguing, defining, and sharing the Adinkra symbol index. 

Our color palette is inspired by Afrofuturistic art, often marked by its bold and bright colors, which convey hope for a brighter future. The colors are also intended to share symbolic meaning with those of the Pan African flag: green for growth and fertility in Africa, red for the blood shed in the fight for liberation, and Black for the Black people of the African diaspora.

Our two primary colors are named justice and peace as a nod to the political slogan "No justice, no peace," which has been used in protest against racial violence for decades. Though its precise origin is unknown, one of the earliest documented uses of this phrase was in 1986, following the murder of Michael Griffith by a group of white youths.
The remaining colors are named in non-normative ways (e.g., "blank" instead of "white) as a way of challenging the social and cultural meanings we ascribe to color.
The Bayard typeface was designed by Tré Seals, founder of Studio Seals and Vocal Type Co. 
Seals noticed the lack of diverse perspectives in the design industry and set out to change that through the creation of several typefaces that honor and elevate minority culture.
The Bayard typeface is inspired by signs from the 1963 March on Washington for Jobs and Freedom. The font is named after Bayard Rustin, a close advisor to Martin Luther King Jr, and the man who organized the historic March, which King himself called "the greatest demonstration for our freedom."  
We uplift Black designers and honor Bayard's little-known legacy through the use of this font. 
Learn more about Vocal Type Co.
The original Freight family of typefaces were designed and developed by developed by Joshua Darden,  founder of Darden Studio.
Darden is the first African American credited as a typeface designer, publishing his first font at age 15. 
All photographs used on this website were taken by Black, African American, or African photographers or sourced from Black owned photography websites. 
We are honored to feature photography from these photographers and photography websites: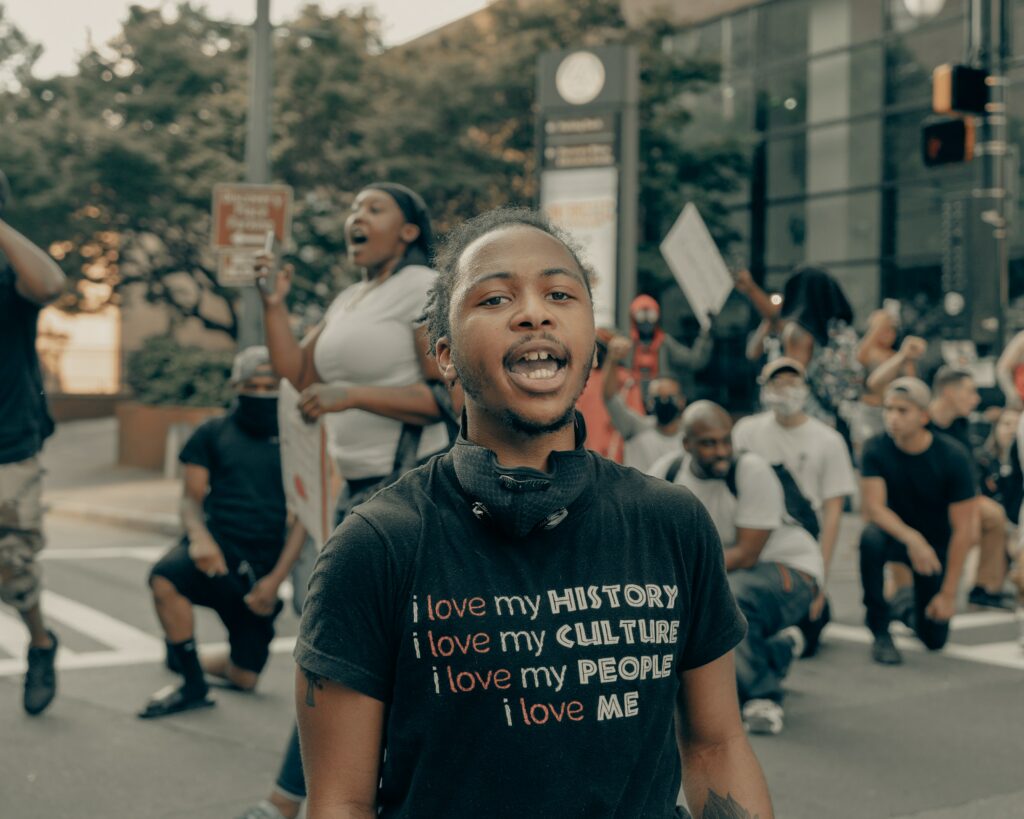 Volunteers & Contributors
Now you know our why, our motivation, and our approach. Give today and be a part of the solution.