2021 Scholarship Recipients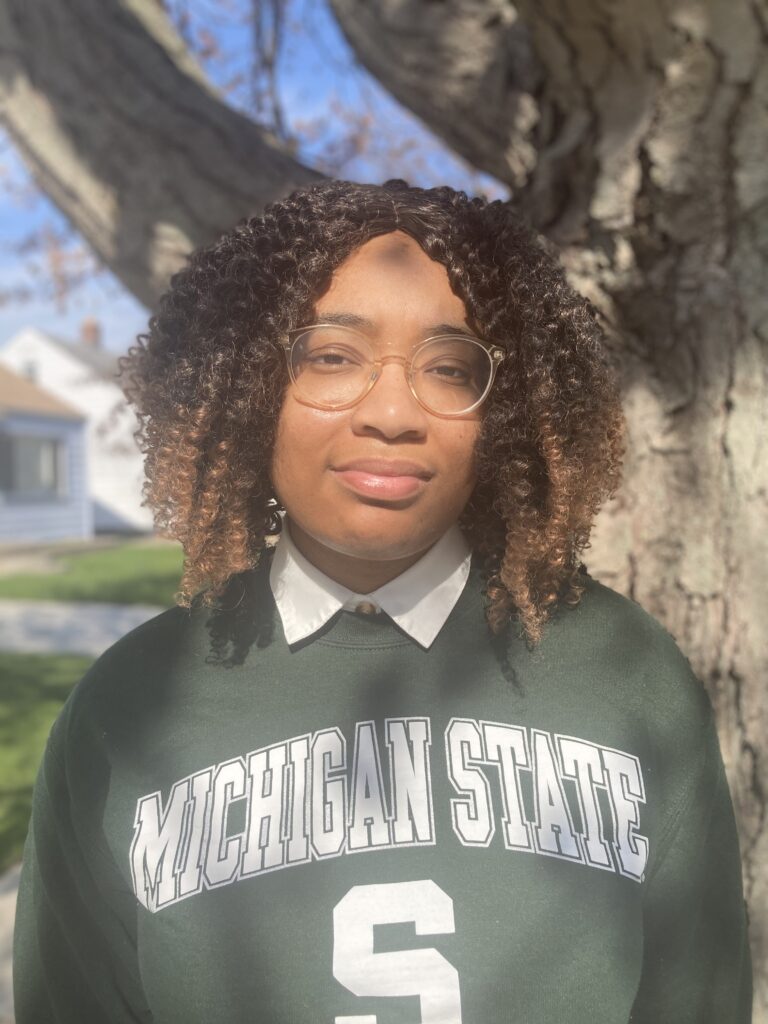 Charlotte Bachelor is a senior at Michigan State University studying Professional and Public Writing with a minor in African and African American Studies. She is the founder of Detroit Accessibility Project (DAP), a non-profit which provides accessibility information for arts and entertainment across metro Detroit. This venture raised $10,000 in grant funding in its first year, and will be launching by fall of 2022. 
Charlotte has also been very successful in her academic ventures, remaining on the Dean's list every semester at MSU. Outside of the classroom, Charlotte has was a participant in MSU's International Engagement in Mexico (IEM) 2022 Spring Break program where she served at a home for senior citizens in Oaxaca City, Mexico. 
Currently she is completing a Student Co-op with DTE Energy with the Customer Service Digital Engagement team. Following graduation, she hopes to continue working in the marketing/communications field whith an emphasis on DEI work. 
After receiving the Lawson Porter Scholarship, Dasia was able to finish her educational journey. Dasia received her Bachelor of Science in Urban Elementary Education from Indiana University-Purdue University Indianapolis (IUPUI).
She has begun her career in education teaching third grade in MSD Washington Township Schools. Dasia is committed to educating students, colleagues, families, and the community through establishing strong connections.
She strives to create a community of learners that nurtures this growth in a positive, fun environment. Dasia is driven to help students overcome barriers that impact their learning.