Despite the civil rights laws passed in the 1960s, African American's continuously faced racism, state-sanctioned racially motivated violence, economic and social inequality. These inequalities across the spectrum contributed to urban uprisings across America. On the back of these problems and many more, the Black Panther Party for Self-Defense (BPP) was formed.
The BPP was founded in October 1966 in Oakland, California, by Huey P. Newton and Bobby Seale, who met at Merritt College in Oakland. The original six members of the group are as follows:
Elbert Howard
Huey Newton
Sherman Forte
Bobby Seale
Reggie Forte
Bobby Hutton
The group's original intent was to patrol and protect black neighborhoods from the onslaught of police brutality, but the Panthers rose to be so much more.
The Panthers were a revolutionary group due to their unique beliefs; they worked with minority groups and white revolutionary groups to unify the working class across the spectrum of color and gender. At their peak, there were close to 2,000 members with chapters in almost all 50 states.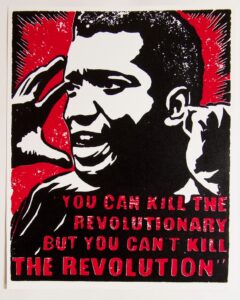 The Panthers created the Ten-Point Program outlining what they wanted for all black people in America. Some of the points included: full employment for all black people, exemption from military service for black men, and the immediate end of police brutality and murder of black people at the hands of law enforcement and white hate/terrorist groups. (Newton, (1966) the Black Panther party Ten-Point Program 2018)
The Black Panthers launched more than 35 programs aimed at education, legal aid, community enrichment, etc. One of the programs that made the Panthers famous was the Free Breakfast program. Starting in January of 1969 at St. Augustine's church in Oakland, Calif., the program provided free breakfast for children before school. By the end of the year, the Panthers were feeding 10,000 children every day across the nation. (Basgen, Black Panther Party 2002) The program was a success; by providing nutritious food to kids, school officials reported academic improvement from their students. Research shows that food insecurity and consistent hunger often results in poor academic performance.
This program did not go unnoticed by the government and helped serve as a model for the free and reduced cost federal breakfast programs we see today across the country.
The Panthers also legally owned firearms and received training on how to use those weapons by Richard Aoki. Richard Aoki was a Japanese American who served as a weapons specialist in the army, a member of the Panthers and other social activist groups in Oakland, California, and later revealed as an informant for the FBI. (Gonzales, Did man who armed black panthers lead two lives? 2012)
Richard Gonzales, a writer for National Public Radio (NPR), said in a 2013 article that the Panthers were a: "Symbol for black militant power. They rejected the nonviolence of earlier civil rights campaigners and promoted a radical socialist agenda. Panthers were never shy about brandishing guns, a sign that they were ready for a fight." (Gonzales, Did man who armed black panthers lead two lives? 2012)
These claims are untrue, and present racial bias and prejudice, we rarely hear such racially motivated rhetoric surrounding the second amendment rights of white people. The Panthers were not looking for a fight and they didn't 'reject nonviolence', they simply championed self-defense and self-sufficiency. They legally open-carried their weapons and went on nightly patrols to discourage local law enforcement from assaulting, raping, and murdering black people, as well as discouraging local crime. In 1969, 23 Panthers were killed in shoot-outs with police.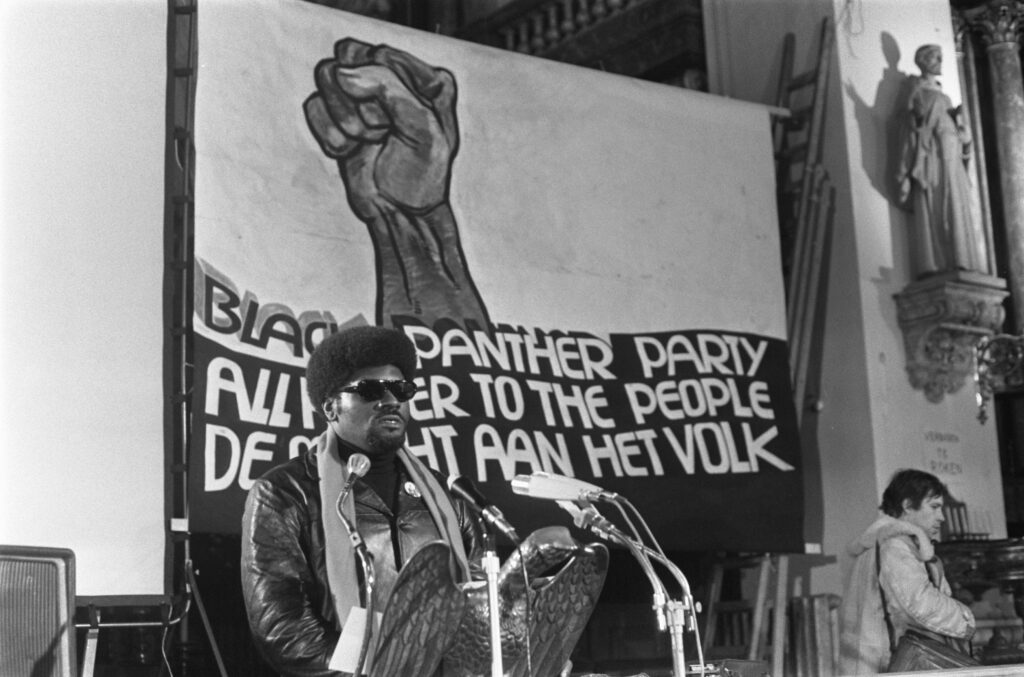 Providing free food to those in need and taking an organized stand against police brutality would have consequences. J. Edgar Hoover-former head of the FBI- is quoted saying the Panthers "were without question the greatest threat to the country's internal security." These acts of service were deemed extremely dangerous. The FBI did all it could to discredit the group and its programs; one raid ended with the smashing and urinating on all the food used to feed the children in Chicago.(Pellizzari, The radical history of the free breakfast program 2020)
The Panthers were the target of a secret and unlawful program by the FBI called COINTELPRO. A counterintelligence investigation with the goal of destroying the panthers and all groups with similar ideals.
A significant blow to the Black Panther Party at the FBI's hands was the killing of one of the rising Black Panther Party leaders, Fred Hampton. In December of 1969, with help from an FBI informant, the Chicago police department raided Hampton's apartment, murdering him while he slept. Upwards of 90 bullets were fired inside the apartment. (Basgen, Black Panther Party 2002). Being perceived as a black extremist group, the FBI dismantled the group by creating rumors, planting false stories with local media, spreading fear, mistrust, and raiding members' homes and organizational sites. Richard Akoi, FBI informant and former Black Panther committed suicide in 2009. Before taking his own life he set out two sets of freshly pressed clothing: his army uniform, and a black leather jacket, black trousers, and a beret… his Black Panther uniform. One could surmise that Akoi took his own life due to facing his mortality because of an undisclosed ailment, and the guilt of betraying the Black Panthers. (Gonzales, Did man who armed black panthers lead two lives? 2012)
To this day, the Ku Klux Klan (KKK) has yet to be labeled and identified as a domestic terrorist group in America and the hate crime for which they are most notable, lynching, has yet to be classified as a federal hate crime. Junior Republican Senator Rand Paul, blocked legislation (March of 2020) that would classify lynching as a hate crime; even during a period of civil unrest and protest ignited by the murder of George Floyd and Breonna Taylor at the hands of the police. A 2015 report by the Equal Justice Initiative found that between 1870-1950 approximately 4,500 black people were lynched across 12 southern states. Lynching still continues today but is less widely reported for fear of increasing racial tension and strife.
Even our neighbors to the north, Canada, recognized the 'Proud Boys' as a domestic terrorist group after the Insurrection at the United States Capitol in January of 2021. Both the KKK and Proud Boys are white supremacist groups, who's intent is to cause harm. Like any group, there were radicals who went off mission, but the Panthers were interested in lifting up the disenfranchised and protecting them from government sanctioned and facilitated harm.
---
Sources
Basgen, B. (2002). Black Panther Party. Retrieved February 04, 2021, from https://www.marxists.org/history/usa/workers/black-panthers/
Gonzales, R. (2012, October 03). Did man who armed black panthers lead two lives? Retrieved February 04, 2021, from https://www.npr.org/2012/10/03/161408561/did-man-who-armed-black-panthers-lead-two-lives
Newton, H. (2018, April 05). (1966) the Black Panther party Ten-Point Program. Retrieved February 04, 2021, from https://www.blackpast.org/african-american-history/black-panther-party-ten-point-program-1966/
Pellizzari, T. (2020, September 11). The radical history of the free breakfast program. Retrieved February 04, 2021, from https://www.solid-ground.org/the-radical-history-of-the-free-breakfast-program/